Elders
The Elders of Williamsburg Community Chapel provide strategic direction and spiritual oversight to the ministries of the Chapel. We are so grateful for each of our elders and their commitment to serve our church and community.

To contact our elder team, please email us at .
Gary Bruce: Chairman, Administrative Committee
Chris Dunnavant: Governance Committee
Graham Henshaw: Governance Committee
Mike Lanning: Administrative Committee
Kevin Morgan: Ministry Committee
Mike Morse: Governance Committee
Butch Palmer: Ministry Committee
Ray Schultz: Administrative Committee
Travis Simone: Executive Committee
Chapel Constitution Governance documents
Elder Nominations
Each year, the Chapel family nominates members from our church body to serve on our Elder Team. Elder nominations are received annually in November.
At the Williamsburg Community Chapel, "the Elders shall be members who are particularly able to participate with the Senior Pastor in leadership of the spiritual, education, and administrative ministries of the Chapel. Members shall be subject to those spiritual intents set forth for those entrusted with leadership and overseer responsibilities. According to [the Apostle] Paul, "If anyone sets his heart on being an overseer, he desires a noble task. Now the overseer must be above reproach, the husband of but one wife, temperate, self-controlled, respectable, hospitable, able to teach, not given to much wine, not violent but gentle, not quarrelsome, not a lover of money. He must manage his own family well and see that his children obey him with proper respect. He must not be a recent convert. He must also have a good reputation with outsiders..." (1 Timothy 3:1-7; See also Titus 1:5-9)" (Chapel Constitution).
Each year, the Chapel family nominates members from our church body to serve on our Elder Team. Nominations are received by a Nominating Committee, selected annually by the elders (Chapel Constitution). All nominated members are considered. Our Nominating Committee is comprised of a pastor, two staff members, two deacons, and two lay leaders representing our various ministry areas. Our goal is to have a Nominating Committee that represents a broad range of congregational perspectives.
The Chapel's elder board is comprised of six elected elders, three appointed elders, and the Lead Pastor. Elders serve three-year terms and are eligible to serve two consecutive terms. One elder's first term ends in April 2020. This elder, Mike Morse, has been appointed by the elders for his second three-year term. Two additional elder terms end in April 2020. To preserve the ratio of elected and appointed elders, the Chapel's members will have the opportunity to elect two new elders at the Chapel's Annual Meeting on April 26.
The Nominating Committee received 37 nominations in November 2019. Of those 37 individuals, 27 nominees were eligible to serve ("eligible" being defined as "Chapel members who neither receive, nor are related to anyone who receives, remuneration from the Chapel"). Due to the ongoing public health situation, we have postponed the election of new elders until it is safe to conduct our annual meeting in its regular format.
To ask questions or to provide Feedback to the Nominating Committee, please email or call (757) 941-1224.
Elder Advisory Council
The Elder Advisory Council provides the elders with ready access to a fuller range of congregational perspectives than the current makeup of our elder team provides. The council is comprised of Chapel members that span these attributes of the congregation: gender, age, race/ethnicity, profession, marital status, economic status, and spiritual maturity.
The council's work includes participation in elder meetings by rotating members, ad-hoc elder committee support, and representation at Quarterly Issues Meetings designed to gather congregational perspectives on issues surfaced by the elder board. The council has a three-year sunset clause pending the elders' evaluation of its effectiveness and future necessity.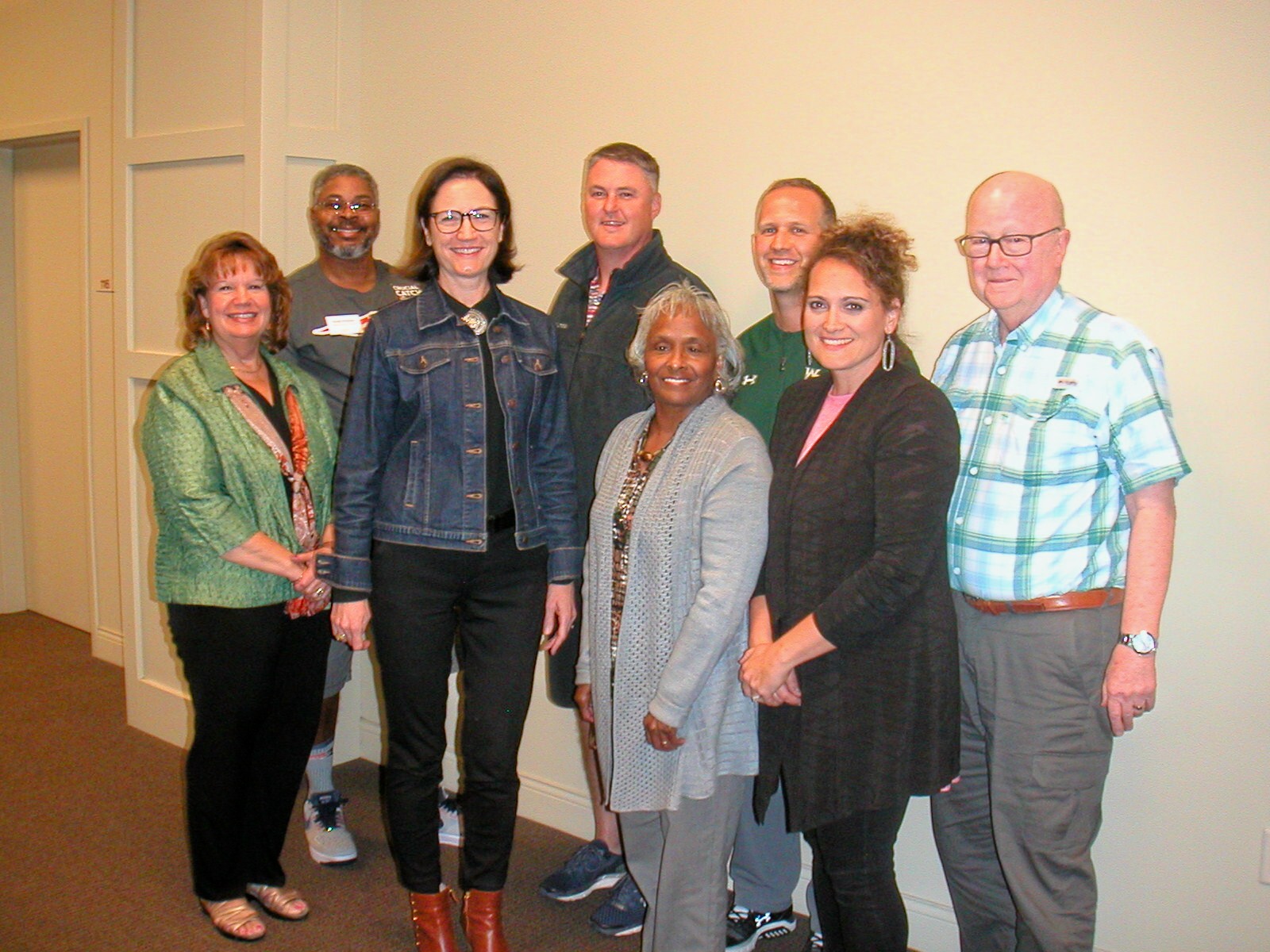 The members of the Elder Advisory Council from left to right:
Carol Sale
Keith Perkins
Cris Wineinger
Jeff Ammons
Gerri Polk
Alex Heacock
Tia Martin
Bob Hipple
If you have something you would like the Elder Advisory Council to discuss you may submit it below. The Council will discuss it at their next monthly meeting and will reach out to you.
---
Deacons
In the Bible, the word deacon means "servant." At the Chapel, our deacons serve our body and support our staff by leading other volunteers and taking care of several "hands on" needs within our ministries. We are so grateful for each of our deacons and their commitment to serve the people of our church. (1 Timothy 3:8-13) If you have any questions about deacons, please contact Eileen Lowe, .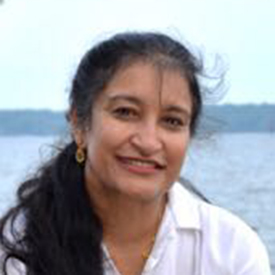 BINA FENN
Small Groups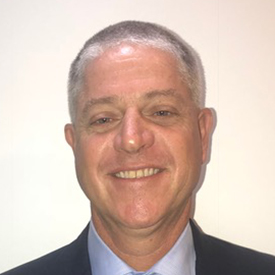 JASON FLOWERS
Student Ministry

TAMI FLOWERS
Student Ministry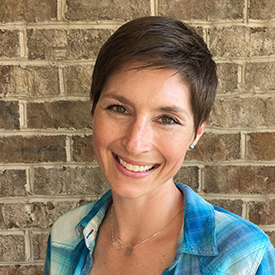 SARAH BRUCE
Children's Ministry

MEGHAN FREEMAN
Children's Ministry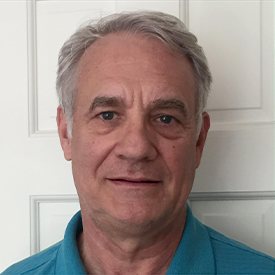 RAY HANSON
Children's Ministry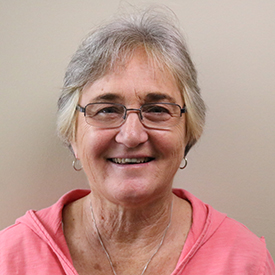 LEE JANERO
Children's Ministry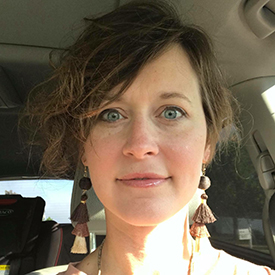 MARGARET KEITHLEY
Children's Ministry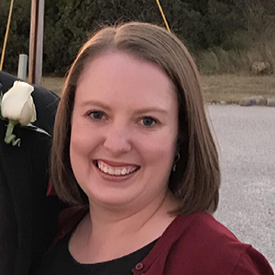 LIZ KELSO
Children's Ministry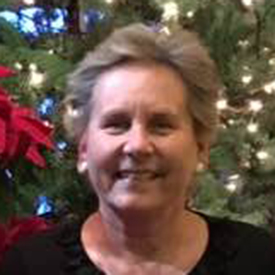 CHERYL SONDERMAN
Children's Ministry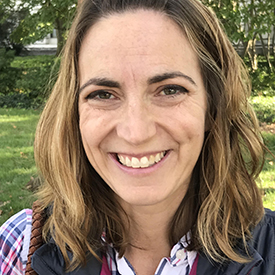 SHERRY SHELLMAN
Children's Ministry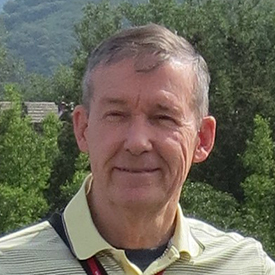 TERRY LOWE
Agape

BILL VANCE
Agape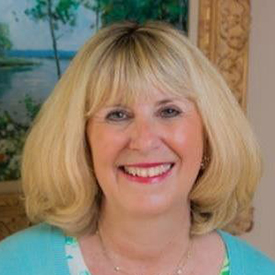 LEISA SHULTZ
Pastoral Care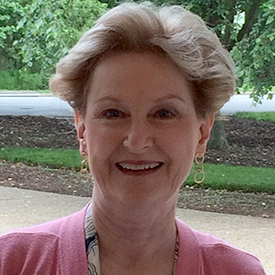 ANN BERG
Food Services

DON BERG
Food Services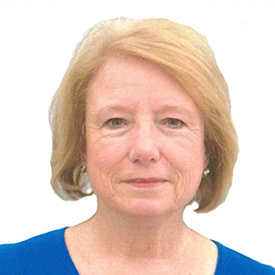 SHARON SMITH
Finance