The following members of the Williamsburg Community Chapel have successfully completed the Elder Apprenticeship Program and desire to be considered as candidates for Elder for the term of May 2018 - April 2021. For additional information on our Elder Apprenticeship Program, please click the image below to watch the video from our February Chapel Family Update.
Graham Henshaw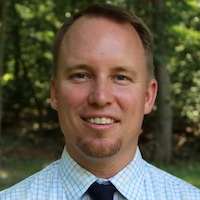 My wife, Laurel, and I met here in Williamsburg at Toano Middle school and it was love at first sight...for me. We began dating in college, long-distance between VT and JMU. We were married after graduate school and lived in Chicago then Washington DC before moving back to Williamsburg in 2011 to raise our growing family. We have four children - Madelynne, Emerson, Hannah, and Cooper - all currently enjoying various aspects of the Chapel's wonderful children's ministry.
Laurel and I both previously attended the Chapel as high-schoolers in the late 90s. I have fond memories of high-school ministry ski trips and services on the "other side of the wall". We are currently involved in a couples small group and Laurel has been a leader in the women's mentoring ministry.
I am a Professor at the College of William & Mary's Raymond A. Mason School of Business and Executive Director of the Alan B. Miller Entrepreneurship Center. Prior to joining the W&M faculty, I was in venture capital after a few entrepreneurial stints of my own. Laurel paused her work at International Justice Mission when we moved back to Williamsburg to focus her energy on the kids.
We are excited to be members of the Chapel community and feel blessed to be a part of this season of growth.
Robert "Bob" Morrison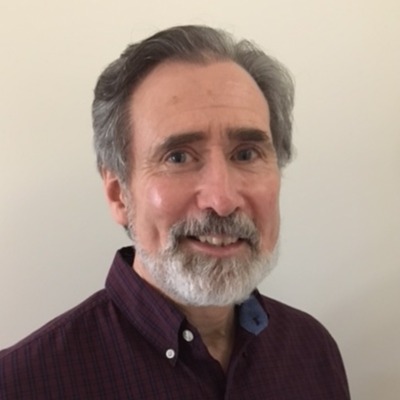 In 1998, after many years of running away from God, I married a godly woman (Mary) whose prayer and example were instrumental in leading me to a relationship with Jesus. Also instrumental in my conversion were Christian men who were willing to invest in my spiritual growth as mentors, small group leaders, and brothers in Christ. The impact these men had on my life is a key reason why I still have a strong passion for teaching and mentoring men.
The mentoring I received prepared me to be a youth leader, a men's small group leader, and to serve on the church's leadership team. Mary and I served together in a ministry we started to help meet the needs of the working poor in our community. We also led a couple's small group for a time.
Professionally, I had the privilege of serving the men and women of the U.S. Armed Forces as a Defense Department civilian employee for 37 years. When I retired I completed a 10-month study program which led to my being commissioned as a Centurion (now known as Colson Fellows) by the Chuck Colson Center for Christian Worldview.
Mary and I moved to Williamsburg in 2015. After checking out several churches, we decided that the Chapel was the best place for us to invest our time, talents, and resources. At the Chapel, I have served as a small group leader, a mentor, and leader of men's mentoring ministry.
---
More from Chapel News