Get to know our 2019 Summer Interns!
Children's Ministry Interns: Nicole Harney, Destiny Pacella, Rebecca Tewksbury
Student Ministry Interns: Madalyn Campbell, John Duncan, Cullen Haag, Brett Harlow, Cameron Ross
Children's Ministry Interns
Nicole Harney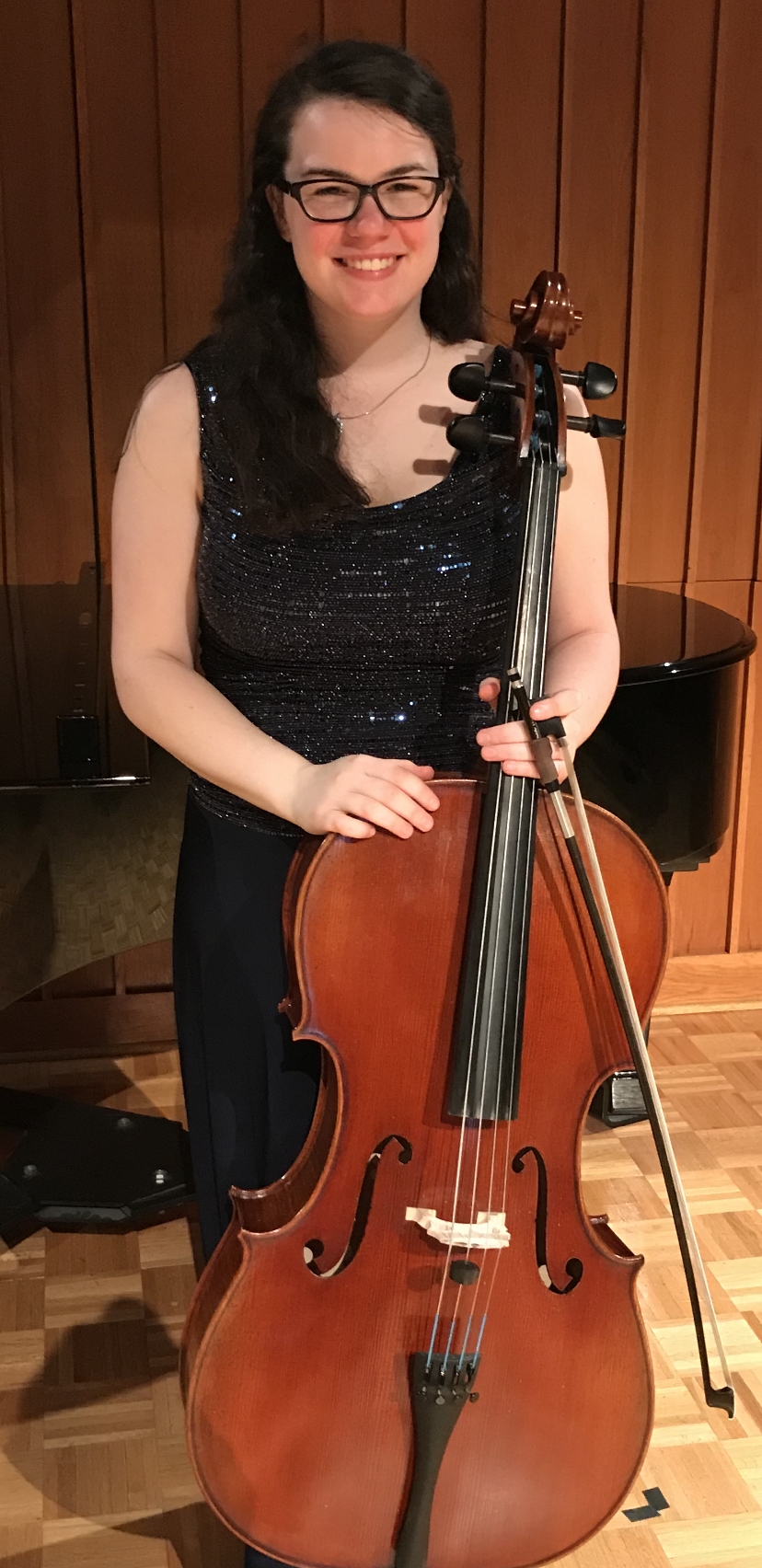 My name is Nicole Harney, and I will return to Shenandoah University as a senior this fall to continue my studies as a music therapy major and psychology minor. I am so excited to return to the Chapel for my third year in a row as a Children's Ministry summer intern! I started attending the Chapel when I was only four years old, so I grew up in "PromiseLand." As soon as I was too old to attend VBS, I became a VBS volunteer. I started volunteering in Children's Ministry for regular Sunday services when I was in high school, and continued to volunteer for VBS every year. The summer after my freshman year in college was my first time serving as an intern at the Chapel, and I have been blessed to be able to return every summer since. God calls me to serve, and He gave me a passion for serving children. I'm so excited to connect, grow, and serve during year three!
Destiny Pacella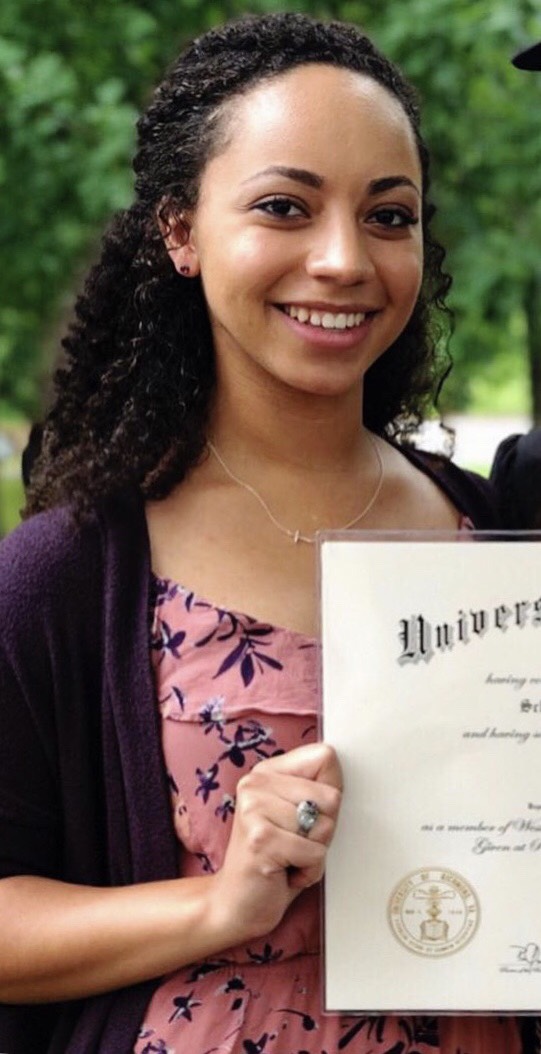 My name is Destiny Pacella, and I am a pre-medical student. I graduated from the University of Richmond in 2018 with a degree in biology and a minor in chemistry. Since then, I had had the opportunities to work as a scribe in the ER and as the biology teacher at Providence Classical School during my gap year. For the summer, however, I had no idea what was to come before returning to school this fall. It just so happened that God opened a door for me to spend my time at the Chapel! I have been a member here ever since middle school, and I feel so blessed to have the chance to be more involved with this wonderful community as one of this summer's Children's Ministry interns! I am so grateful for the opportunity to serve the church, to immerse myself in God's Word, and to see how God will use us in the lives of each other and of His children!
Rebecca Tewksbury
Hello my name is Rebecca Tewksbury. For the past year I have been working as an apprentice seamstress at Hayes custom sails and canvas in Gloucester. I have a love for theatre, arts, and of course the Bible. I heard about the internship through my theatre director Colleen Wright, and through lots of prayer and talking with my family and friends I decided it was perfect for this part of my journey. I have worked my home church's VBS for the last 8 years, and love working with kids in community theater! I can't wait to learn and walk along side the other interns as we all grow in Christ together.
Student Ministry Interns
Madalyn Campbell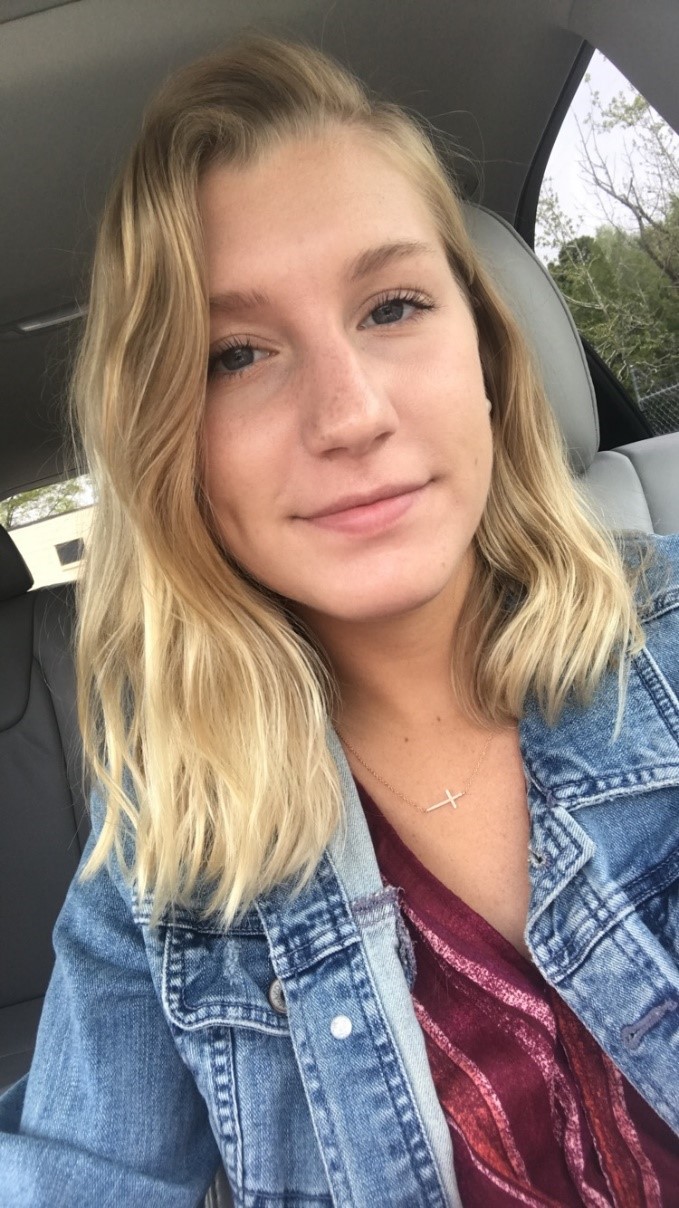 Hi, I'm Madalyn Campbell!
I am so excited to be a part of the Student Ministry team as an intern this summer! This fall I will be a junior at St. Catherine University online. I am a part of their online Occupational Therapy Assistant program pursuing an associate's degree in Applied Science. I first attended the chapel in sixth grade when I came to Midweek for the first time. Ever since then I have been captivated by the opportunities that we have as students to be a part of God's work in this community. From my first mission trip to North Carolina to my last on the Senior Experience, Student Ministry has guided me through my faith by helping me to grow and strengthen my relationship with God. I am excited to help other students experience this as well. Through the internship this summer I not only wish to experience growth in my own life, but I am looking forward to witnessing God move through the students as they grow in their faith as well. I am also looking forward to the lasting relationships with students, as well as members of the church and church staff, that will come from this experience.
John Duncan
Hello Chapel family!
My name is John Duncan and I am excited to be a part of the internship program this summer! I am a rising junior at Virginia Commonwealth University and have taken apart of the InterVarsity community here on campus. After recently attaining my Associate's Degree from Thomas Nelson Community College, and transferring in the spring semester of 2019, I am elated to say I have adapted to another Christian community. I have grown up in the chapel over the years and I am looking forward to serving the church in the upcoming months. Being a middle and high school small group leader the past several years, I am ready to take the next step. I am ready to give back to the church as it has provided many opportunities and relationships for me over the years.
Cullen Haag
Hey everyone, my name is Cullen Haag!
What an exciting opportunity it is to be able to be on the Student Ministry team as an intern this summer! A little bit about myself, I graduated from Jamestown High School in 2017 and will be starting my junior year at James Madison University this upcoming fall. I am an Earth Science major (think geology but more broad and cooler) and I am on scholarship with the Air Force ROTC program. Another big part of my life at school in Harrisonburg is my involvement with our chapter of InterVarsity Christian Fellowship. Last year I served on the Hospitality Team where we planned and set up different events, interacted with new members, and did our best to show God's love to others through hospitality and friendship. I never would have had that experience if it wasn't for the people at the Chapel pushing me to grow and to find a community at school as soon as possible after leaving the one I loved so much at the Chapel. I have been going to the Chapel for as long as I can remember, and then some. I formed a lot of amazing relationships growing up at the Chapel whether it was friends, leaders, mentors, or small group boys I had the honor of leading at Midweek. The Chapel has done so much for me and has played a huge part in shaping me into who I am today. It is my absolute honor and pleasure to be able to give back to such an incredible community and hopefully get to pour in to the students in Student Ministry the way so many wonderful people there poured in to me.
Brett Harlow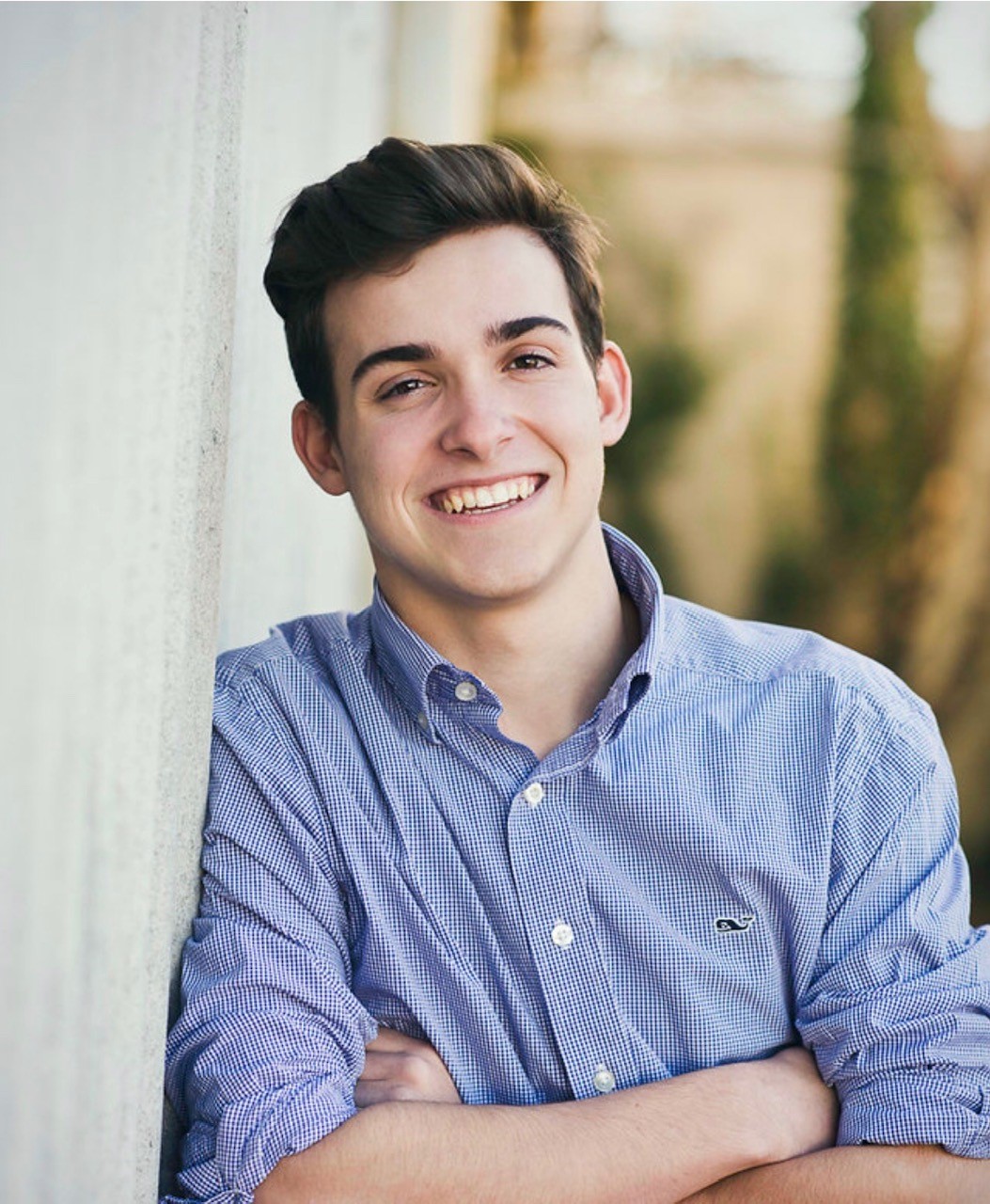 Hello! My name is Brett Harlow and I'm extremely happy to be a part of the Student Ministry staff this summer! I was a part of the Jamestown High School Class of 2018 and am currently a rising Second year at Thomas Nelson Community College. I am currently studying Psychology as my major, and hope to possibly follow my mother's footsteps and become a Licensed Professional Counselor (LPC) and take over her business! Aside from academics, the Chapel has been such a special place for me growing up not only spiritually but literally! Starting from sixth grade, I was a part of going to the Midweek program where I met my lifelong friends, and my small group to this day! I went on my first of many mission trips with Student Ministry and experienced not only how God works in Williamsburg, but in so many other amazing places! These trips ultimately helped make the decision for me to get baptized. I had the honor of going full circle and getting to lead a group of middle school boys, and leading them on mission trips where they saw God work through us and the people they encountered. Following that trip I had the utmost honor of watching a few of them get baptized. I am extremely excited for how God will use me during this internship and I pray that he will not only strengthen my relationship with Christ, but will strengthen others through me.
Cameron Ross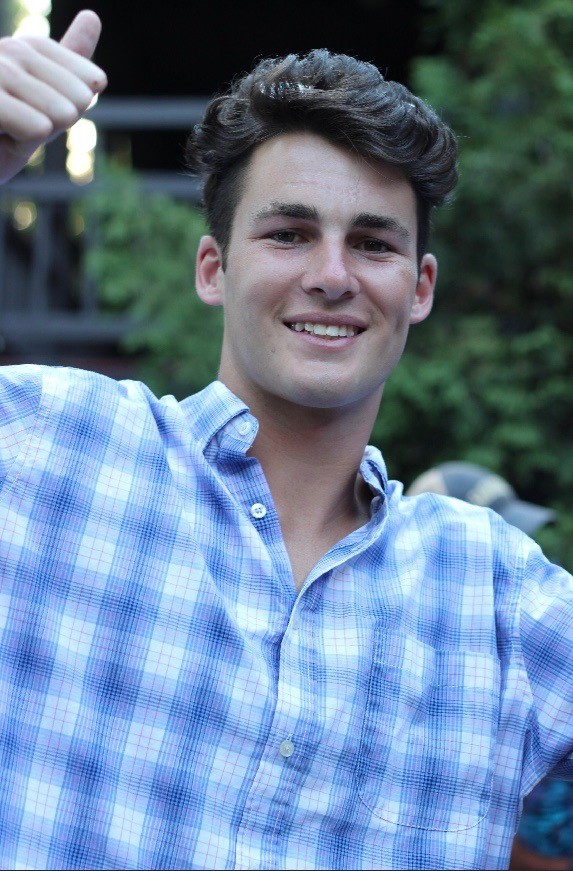 Hi, my name is Cameron Ross and I am very excited to be a part of the Student Ministry Summer Internship. I graduated from Jamestown High School in 2018 and attended Thomas Nelson Community College in the fall of 2019. I took the spring semester off to work and focus on myself to figure out what it is I really wanted to do. When I saw that the internship at the Chapel was an option for the summer, I was very excited. I have been active at the chapel since 6th grade and am now very excited to help others learn what I learned and be someone that they look up to. I will be moving up to Blacksburg in the fall and will hopefully find a church that I can be a part of as I continue the journey to grow my faith in God and possibly a career in the ministry.
---
More from Chapel News