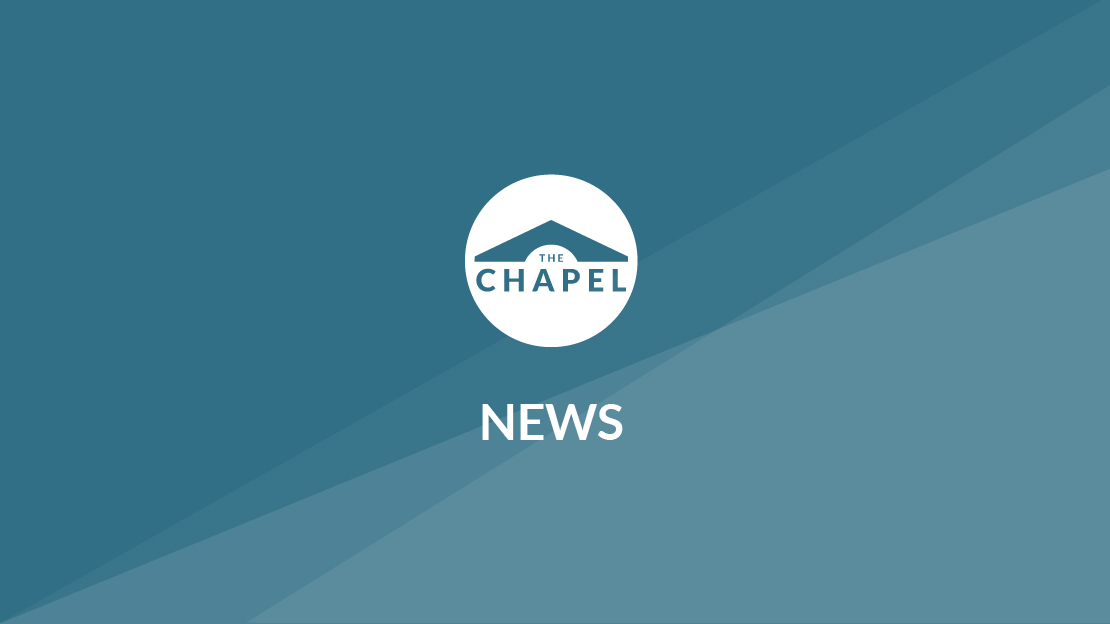 Dear Chapel Family,
In this month's spiritual and financial update, we will take a brief look back at our finances through the month of August, as well as look ahead to prepare us for our Annual Meeting this Sunday, September 12th.
Financial Update:
In the month of August, the Chapel received 93% of our budgeted offerings.

Year-to-date through the month of August, we have received 99% of our budgeted offerings.

As we move into the fall ministry season, let's be mindful that every resource we have has been entrusted to us by God. Therefore, let us continue to give back to the God who has given everything for us.
For our financial reports throughout the year, more information on giving, or to give, please visit wcchapel.org/giving.
Spiritual Update:
Annual Meeting – This Sunday, September 12 at 6:30pm – both inside and outside; picnic dinner beginning at 5:30pm
Please join us to celebrate God's faithfulness over the past 18 months and, for members, to participate in the election of 4 new elders from a slate of 6 candidates.

For more details about our Annual Meeting, including information on all of our elder candidates, how to attend if you have concerns about gathering in larger groups, activities for children, and to RSVP for the meeting or picnic, please click the button below.
New Annual Focus – "My Church"
Starting this Sunday, we will seek to deepen our understanding of, and our commitment to,

all

that Jesus meant when He said, "I will build my church'" (Matthew 16:18b).
To look ahead at our upcoming teaching plan, a copy of the annual focus is available

HERE. I look forward to sharing more about where Jesus is calling us at our Annual Meeting.
Remembering Through Prayer – 9/11
Tomorrow marks the 20th anniversary of 9/11. As we remember this great loss and prepare to gather together on Sunday, please join me in praying for our community, our nation, and our world. My prayer is from Isaiah 40:1 – "Comfort, comfort, my people, says your God." May the comfort of God's presence reach the depths of our soul on this difficult anniversary.
While prayer is always powerful, the Holy Spirit is present in a special way when two or more are gathered in Jesus' name (Matt. 18:20). The staff and members of the Chapel family pray together every Wednesday morning at 9:30am under the tent and online at wcchapel.org/devotions, Facebook, and YouTube. Please consider joining us so that we can experience Jesus' presence together.
See you Sunday – morning and evening,
---
More from Chapel News