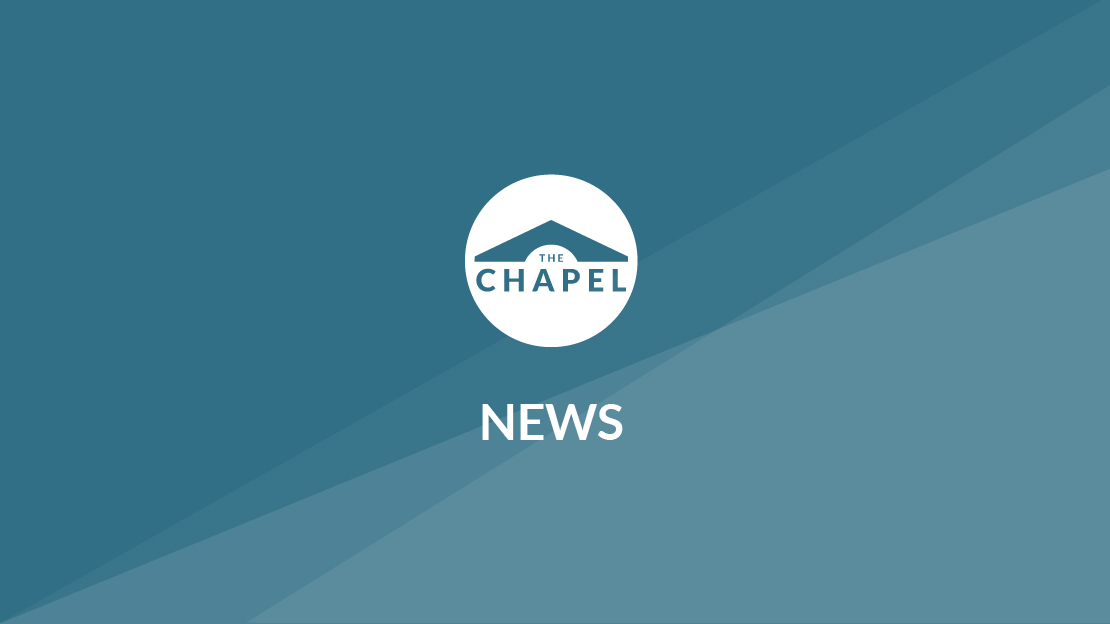 This Past Sunday
Fix Our Eyes on Jesus the Evangelist: "Where do you get that living water?": (John 4:1-30)
Claude presented the stark contrast that the Gospel of John made in describing Jesus' evangelistic interaction with the very religious and morally upright Nicodemus as compared with His encounter with an unnamed Samaritan woman who was religiously confused and morally lacking. In spite of their outward differences, both had a great need to know and receive Jesus. Jesus spoke about common subjects, like water, to draw the woman into an evangelistic conversation and then Jesus shared Himself as the good news of the Gospel. This woman was a sinner needing a new life and Jesus drew near to her because of her sinfulness. He does the same thing for each of us and offers new life to all who are willing to surrender.
To hear and see more from our Sunday worship services visit wcchapel.org/worship or watch our condensed worship service below:
---
Elder Nominations
Each year, the Chapel family nominates members from our church body to serve on our Elder Team. Due to the public health challenges in 2020, the elders postponed the Annual Meeting until it was safe to conduct the gathering and maintain the integrity of the elder election process. After approving a revised timeline, the target date for the 2021 Annual Meeting is September 12. Elder nominations will be received through the month of May. To make a nomination, click on the button below.
---
Popsicles & Praise TONIGHT!
TONIGHT from 6-6:45 pm!
Future dates: Tuesdays: May 18 & June 1
Join us for a night of worship, some freezy pops, and a short lesson from God's Word! This is an event specifically for families and children (5th grade & under), but all are welcome to come join in worship. We hope to see you under the tent!
---
My Story: Carolyn & Marty Purks
Watch our newest story of God's faithfulness in the life of Carolyn and Marty Purks: Rowing With Our Small Group at wcchapel.org/mystory.

Continue to be on the lookout for these stories of God's faithfulness through our weekly emails, social media, and website. Everyone has a story of God's faithfulness in their life and we want to hear yours. If you are willing to share your story with others, please contact Jessica Grimes at .
---
Women's Ministry
Open Door Bible Study – Crossing the Waters
Tuesdays, June 8 - July 13, 6:30-8pm
In this 6-part series, Leslie Leyland Fields, author, speaker, and seasoned Alaskan fisherwoman, takes us on a journey through the life of Christ. She leads us across the waters of time and culture out onto the Sea of Galilee, through a rugged season of commercial fishing with her family in Alaska, and through the waters of the New Testament beside the ragtag fishermen known as the disciples. Her own story and her fresh insights will challenge our understanding of Jesus and what He means when He says, "Come, follow me." This study will take place through small groups (in-person or online). Register by clicking the button below. Contact: Jackie Hawks, , (757)869-1629.
---
Pray for Virginia Cities
Three organizations, Greater Williamsburg Movement, the Hampton Roads City Collective and the Virginia Unity Project are committed to go to "the altar" in prayer for 2021. As part of 31 churches/prayer groups that have adopted a day a month to pray for our cities, state, nation and world, the Chapel has committed to the first Thursday of every month. Each month, a bible verse, prayer request, and a brief historical fact from African-American history (we encourage you to "Google" these names to learn more about their stories!) will be provided.
May Theme: Reaching out with the Gospel
Bible Verse: As you go proclaim this message: "The Kingdom of Heaven has come near." Heal the sick, raise the dead, cleanse those who have leprosy, drive out demons. Freely you have received, freely give. – Matthew 10:7-8
Prayer:Ask the Lord to help us recognize the "people of peace" like Cornelius that are around us, and to give us wisdom in reaching out to them – that they might become the gateways for the love of God to reach unreached portions of our communities.

Thank you for joining us in this commitment!
---
Give through Amazon Smile
AmazonSmile is a website operated by Amazon with the same products, prices, and shopping features as Amazon.com. The difference is that when you shop on AmazonSmile, the AmazonSmile Foundation will donate 0.5% of the purchase price of eligible products to the Williamsburg Community Chapel. Click the link below to get started!
* Helpful tip: Be sure to bookmark smile.amazon.com to make all your future Amazon purchases!
---
More from Chapel News