This past Sunday, we experienced a new wineskin as we worshiped together outside, inside, and online. During his sermon, Travis shared with us how God was doing a new thing through Jesus and compared Jesus' teaching and ministry to "new wine" that would burst old wineskins. We are now in a season of developing new wineskins as we continue to pray, listen, trust, and surrender.
Here are a few photos from our outdoor worship service: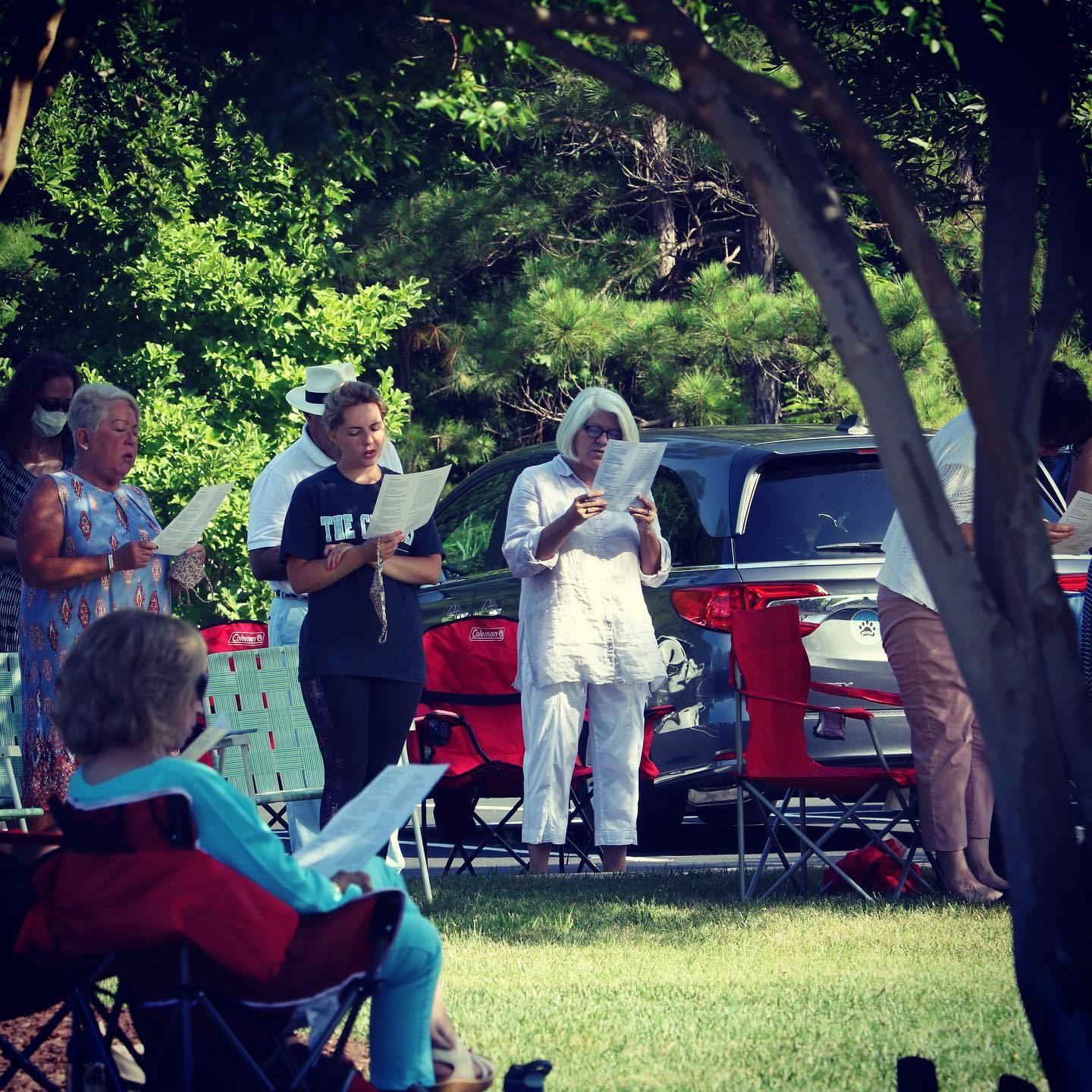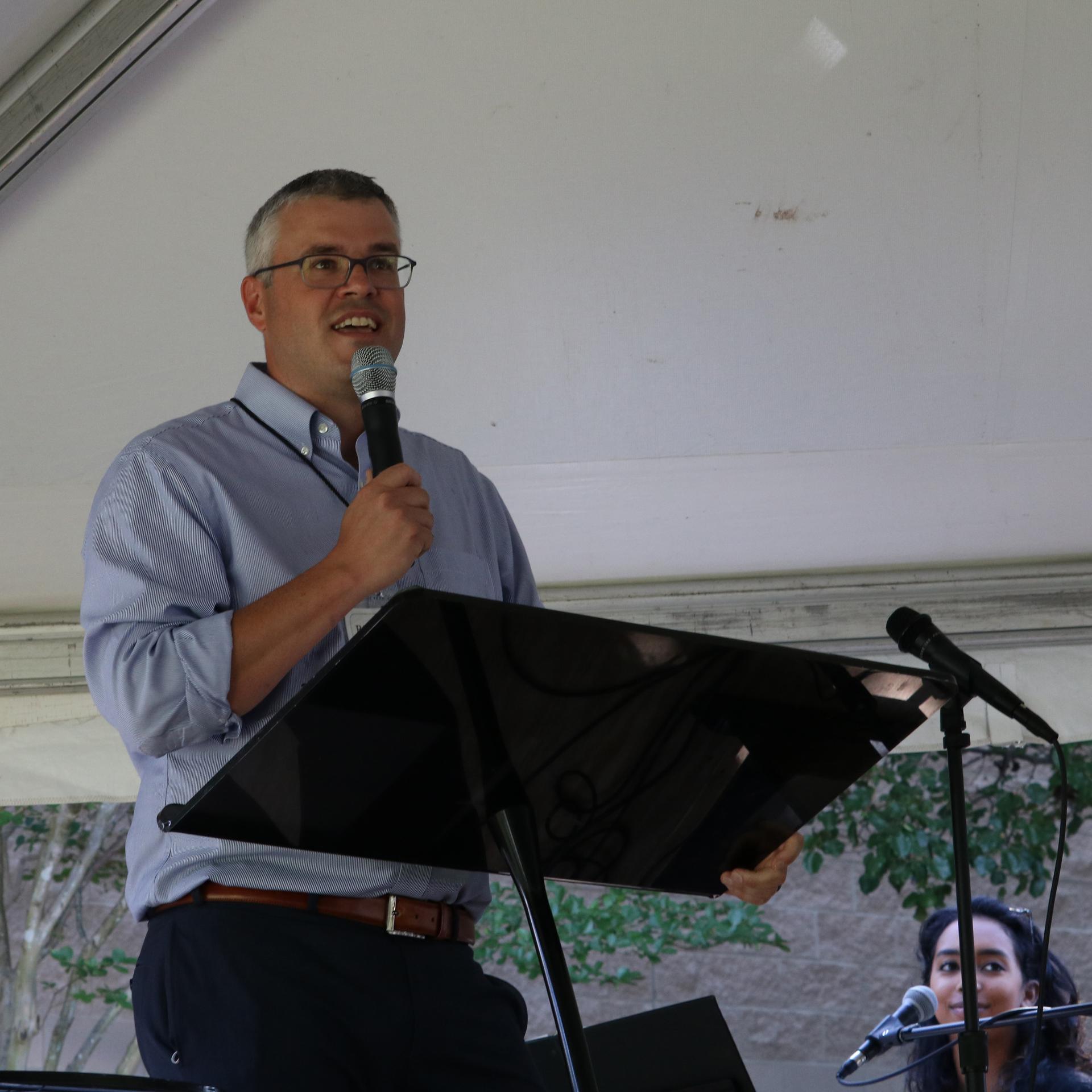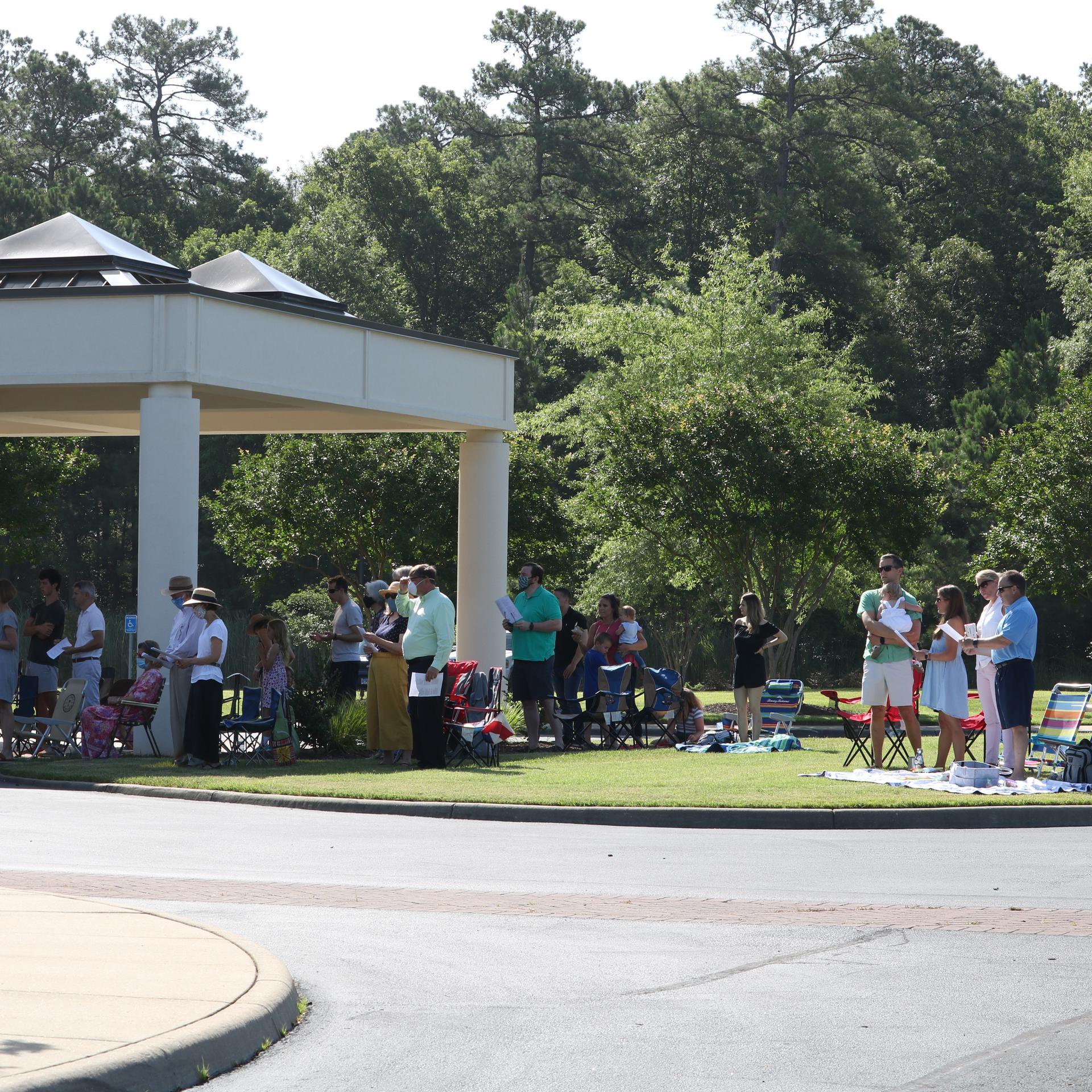 As we embrace new wineskins and meet people where they are spiritually and physically, we will continue to meet outside, inside, and online.
Upcoming Events
Digital Devotions and Prayer
Tuesdays, Wednesdays, and Thursdays at 9 am (*NEW TIME)
As we continue to develop our wineskin of corporate prayer as a family of faith, we are trying a new time to allow as many people as possible to join in live. Please take note of the new time of 9 am. Watch the live stream on wcchapel.org/digitaldevotions, Facebook, or YouTube. If you cannot join us at 9 am, the videos of all the devotions will continue to be available on our website, Facebook, or YouTube.
Sunday Worship
This Sunday, July 5 at 9 am (Outside); 11 am (Inside);
Digital Foyer: 8:40 am and 10:40 am (Online)
All are live streamed at wcchapel.org/worship, Facebook, or YouTube.
To help us prepare a safe environment, we ask that you RSVP if you plan to attend one of our on-site services. To RSVP, visit wcchapel.org/RSVP or call the front desk at 229-7152.
Service of Communion
This Sunday, July 5 at 7 pm
Outside at the Chapel and Online
If you are in need of communion elements, we will provide them on Sunday, July 5 during the morning service or you can pick up them up at the South entrance from 12-1 pm. For more information, visit: wcchapel.org/communion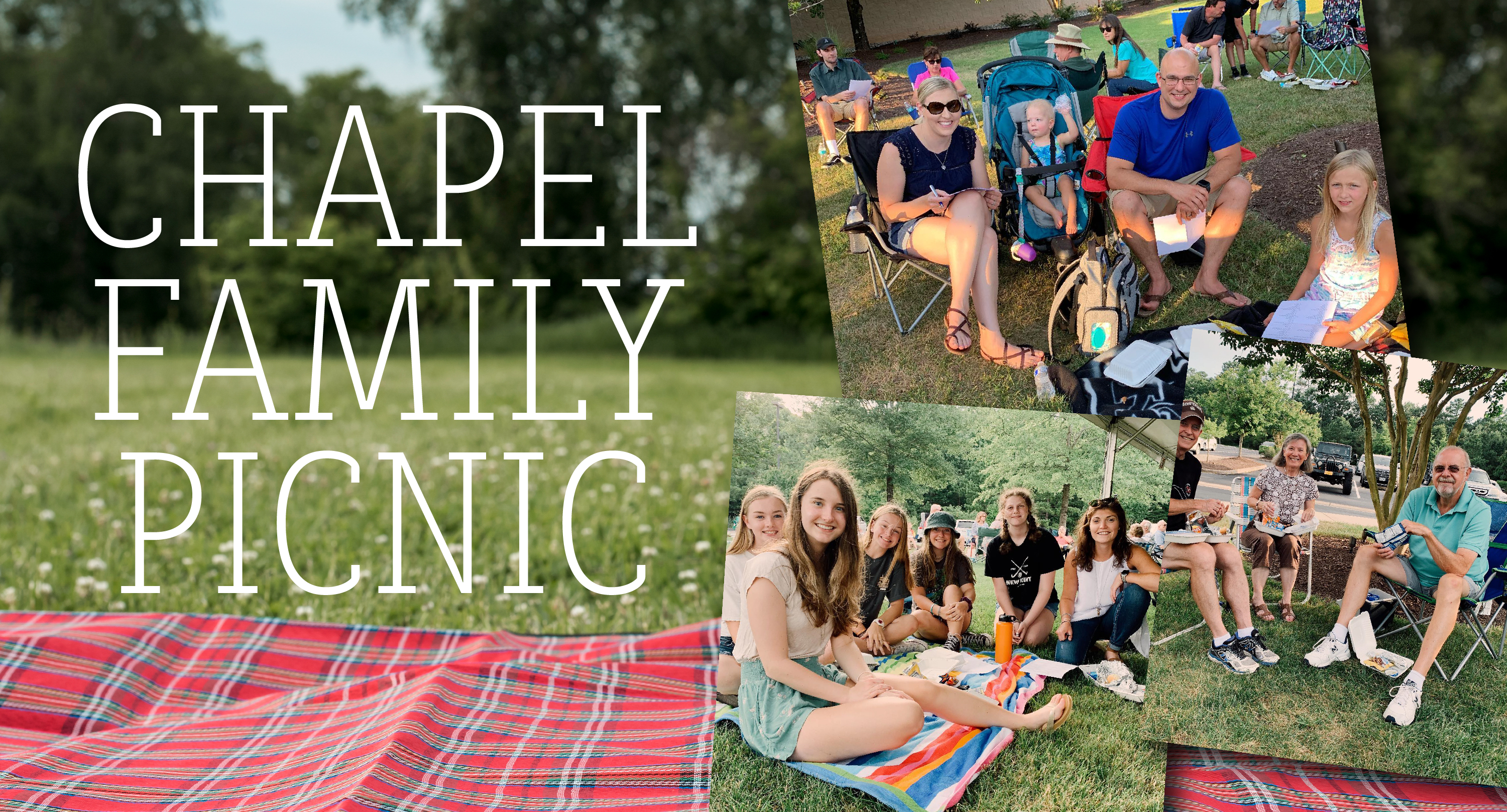 Chapel Family Picnic
Wednesday, July 8, 15, & 22
from 6:30-8:30 pm
Join the Chapel family for some food, fun, and fellowship outside, both under and around the tent! We will eat dinner together, play games, and wrap up with a short time of worship. For more information and to rsvp, visit: wcchapel.org/familypicnic
Adult Bible Class: "The Life of the Apostle Paul"
Sundays, beginning July 12 from 11 am–12 pm (5 weeks)
This online class will cover Paul's background and his missionary journeys.
All are welcome! If interested and would like an invite, email Terry Lowe at .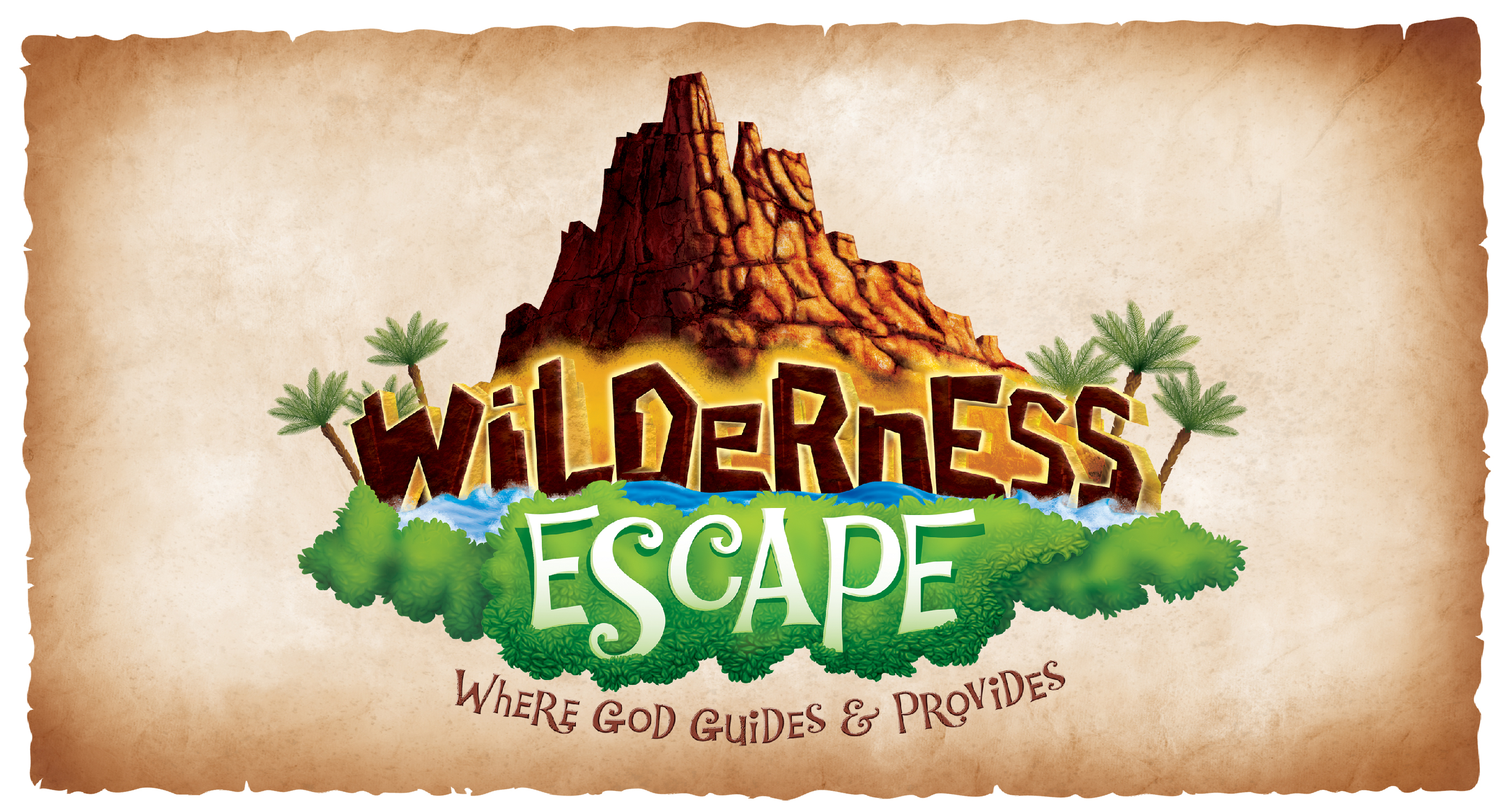 VBS: Wilderness Escape
July 27-31
This year, VBS will meet in homes throughout Williamsburg engaging in daily videos of skits, worship, stories and demonstrations. We will also host two evening VBS activities outside at the Chapel on Tuesday and Thursday for those who feel comfortable gathering in person. For more information and to register, visit: wcchapel.org/vbs.