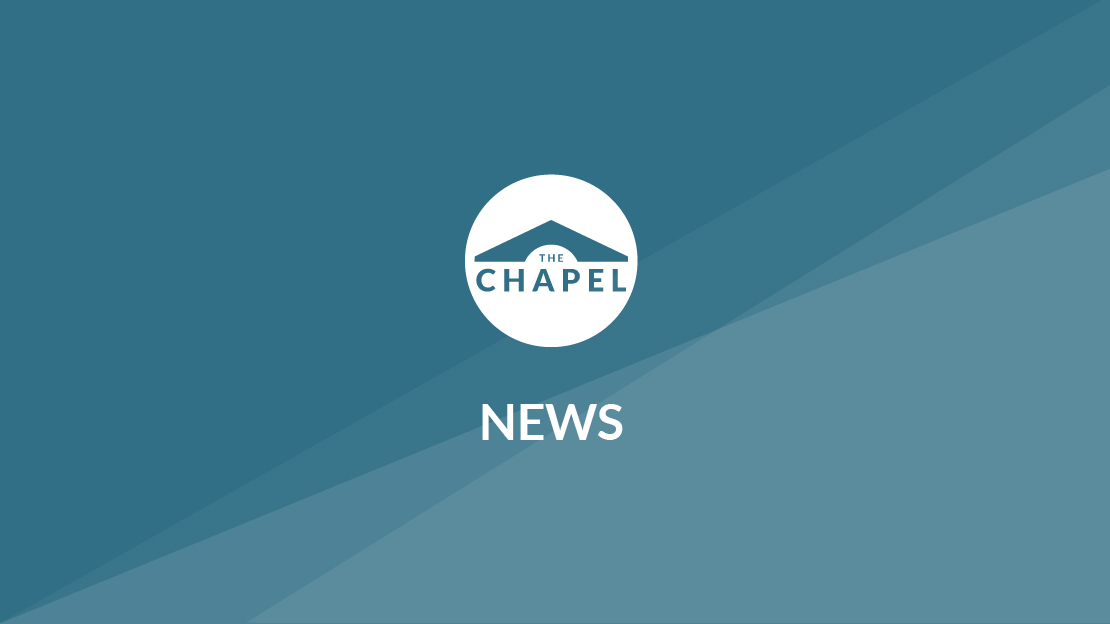 Dear Chapel Family,
With Thanksgiving fast approaching, I'd like to take a moment to give thanks for God's provision through the generosity of the Chapel family.
Financial Update:
In the month of October, the Chapel received 84% of our budgeted offerings.
Year-to-date through the month of October, we have received 104% of our budgeted offerings.
By God's grace and with continued obedience, we are poised to finish the year in a very strong financial position, remembering that November and December represent the largest monthly portions of our annual budget. For our financial reports throughout the year, more information on giving, or to give, please visit wcchapel.org/giving.
Spiritual Update:
For our Spiritual Update, I'd like to take a look at some past, present, and future opportunities that have helped or will help us experience the church as Jesus' family on Jesus' mission.
Past: Chapel Family Fall Festival
Present: Honoring those who serve
As we celebrate Veteran's Day this week, let us give thanks for all our active duty service members and veterans. I'm grateful for the sacrifices they and their families make to protect the God ordained freedoms we enjoy. To all those in our community who have served or continue to serve – thank you!
I invite you to read the reflections of two veterans within our Chapel family as they share what Veteran's Day means to them HERE.
Future: Live Nativity – Journey to Jesus
If you would like to be part of the preparation or production, please click the image below for more details or to volunteer.
---
This past week, members of the Chapel staff gathered with teams from the six other churches in our Hampton Roads Consortium of churches to share ideas, pray for each church, and break bread together.
The Chapel family is in a covenant relationship with each of these churches. Our gathering together was a beautiful picture of seven different churches experiencing the unity that Jesus has already won for us. It also reminded me that the investment made by the Chapel family has an impact that extends far outside the walls of our building or our city. As we approach the upcoming Thanksgiving holiday, I am thankful to be part of a church that understands and embraces the Apostle Paul's words to the church at Corinth:
He who supplies seed to the sower and bread for food will supply and multiply your seed for sowing and increase the harvest of your righteousness. You will be enriched in every way to be generous in every way, which through us will produce thanksgiving to God. For the ministry of this service is not only supplying the needs of the saints but is also overflowing in many thanksgivings to God.
— 2 Corinthians 9:10-12
May we, as a church family, overflow with thanksgiving to the God who has given everything for us.
See you Sunday – outside, inside, and online,
---
More from Chapel News