Listed below are many volunteer opportunities for serving in Connect Ministries. Click on the links below to view a description of each opportunity as well as contact information.
Next Steps: Welcome Team, Bus Drivers for Sunday Shuttles
Worship Ministry
For information about our Worship Ministry Opportunities, please click the button below.
Worship Ministry Opportunities
Next Steps
Welcome Team
Our Welcome Team helps by offering everyone a warm, friendly welcome. We work with other ministries at the Chapel to help people connect with small groups, Bible studies, pastoral care, and other forms of support, as well as sharing opportunities to grow and serve. You are invited to serve one service, one Sunday a month, or as often as you like. We would love to have you join our Welcome Team!
Contact: Anna Rose, (757) 941-1203,
Already a Welcome Team Volunteer? You can use the SignUpGenius button below to set and view your volunteering schedule!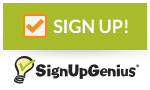 Bus Drivers for Sunday Shuttles
Our Sunday Shuttle Bus Drivers help our congregants, choir, and staff that graciously park at Jamestown High School get to and from their vehicles and our doors. Parking at JHS serves our visitors by opening up parking spots for them. Our Bus Drivers make that possible by shuttling people from the JHS parking lot to our Main Entrance doors. Drivers must be 21 or older, and there is a rotational schedule for the volunteers.
Contact Anna Rose, (757) 941-1203, if you are interested in being a Shuttle Driver.