Welcome to our Conversations in Justice webpage! Here you'll find the 6-week small group curriculum we created based on Timothy Keller's book Generous Justice. The curriculum is comprised of 6 interview style videos and a study guide we wrote as a companion resource for Generous Justice.

Study Guide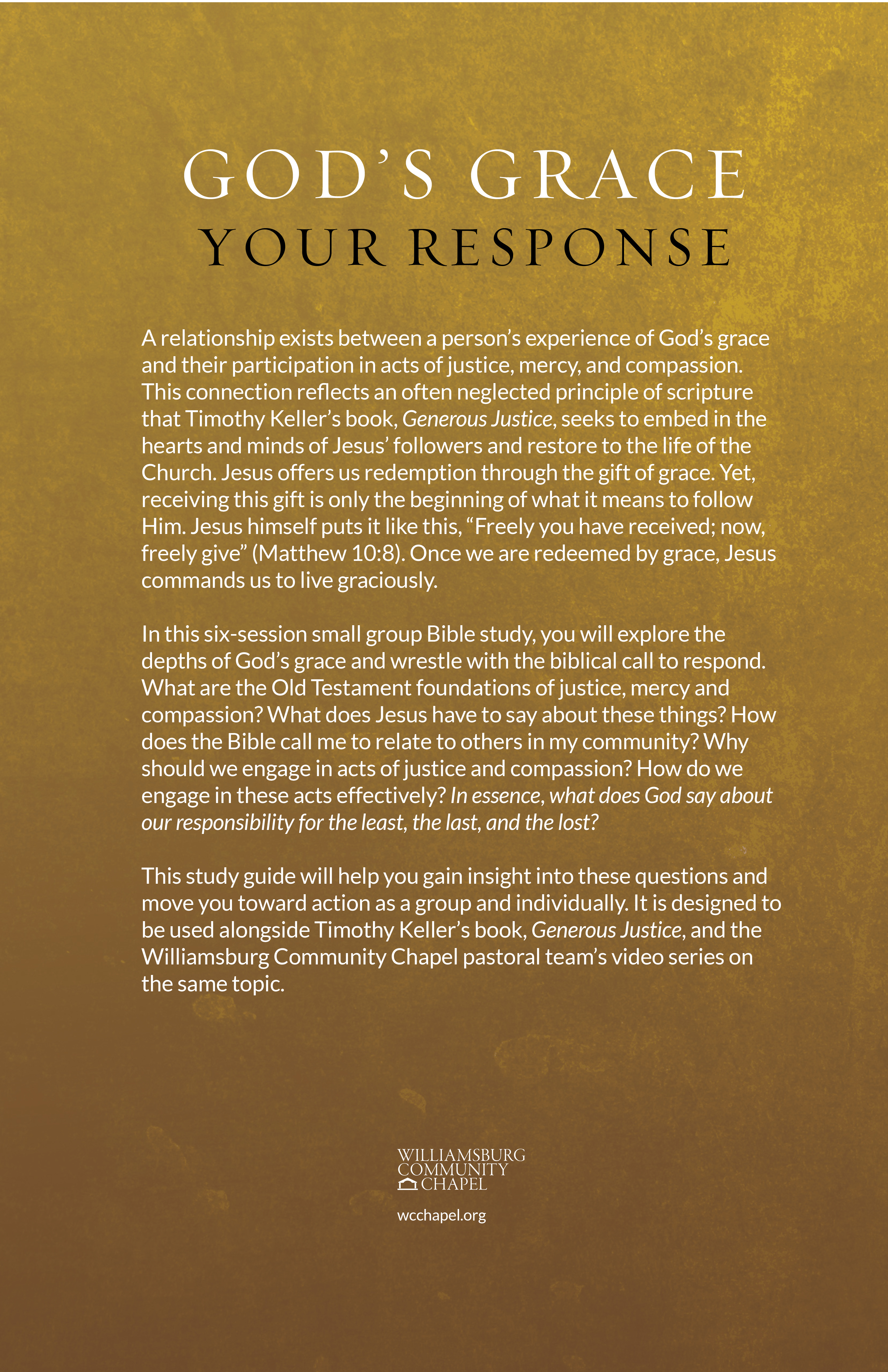 Thank you so much for your interest in the Conversations in Justice study companion to Timothy Keller's Generous Justice.
If cost is an issue, please contact us, and we would be glad to help.

Corresponding Sunday Sermon Series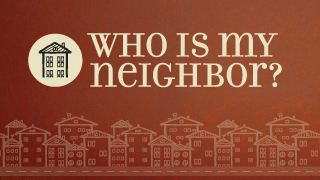 Our Sunday message series during this time was titled "Who Is My Neighbor?" We focused on the Gospel of Luke and used Generous Justice to aid our understanding of Jesus' teaching.
The Gospel of Luke contains one of the most famous questions in all of literature. In Luke 10:29, an expert in the law seeks to set limits on God's most fundamental command, that those who love Him must love the world around them. The expert asks, "Who is my neighbor?" In the parable that follows, Jesus responds with an essential truth: our faith must continually push us toward deeper levels of compassion for the least, the last, and the lost.
In fact, throughout his gospel, Luke makes certain his readers know that God has a special interest in the poor and vulnerable. He clearly connects the experience of God's grace with how followers of Jesus respond to those in need. This connection is summed up by Timothy Keller in his book, Generous Justice: How God's Grace Makes Us Just, where he writes, "Most people know that Jesus came to bring forgiveness and grace. Less well known is the biblical teaching that a true experience of the grace of Jesus Christ inevitably motivates a man or woman to seek justice in the world."
Our series on the Gospel of Luke, alongside our small group study of Generous Justice, will equip us to answer the question, "who is my neighbor?" by serving, loving and engaging our community, both locally and globally, with the Good News of God's grace. God's grace makes us just in His presence and calls us to live justly in this world.
Series Schedule and Audio
Week 1: The Prophet (Luke 3:1-14) — Travis Simone
Week 2: The Scroll (Luke 4:14-22) — Travis Simone
Week 3: The Pharisees (Luke 7:36-50) — Doug Bunn
Week 4: The Samaritan (Luke 10:25-37) — Travis Simone
Week 5: The Fool (Luke 12:13-21) — Travis Simone
Week 6: The Lost (Luke 19:1-10) — Rich Sylvester
Week 7: The Church (Acts 2:36-47) — Doug Bunn
Series Unifying Element and Recap Video
During the series, our unifying element was a video series called "Heroes of Justice", where people shared who they've seen be a champion for justice.